In a related post, I explained how an open studio event could serve double-duty as a low-cost trial pop-up gallery, which might be useful for gaining feedback and marketing data about your artwork. Below are a few of the works I exhibited at that event.
About the Work
At the heart of this work is the imagery found in contemporary life. Reference material is taken directly from the internet. Discrete elements are extracted from select online images, then combined with others to construct compositions that express the artist's intent through literal and metaphorical interpretations of the objects as they appear in their repurposed arrangement.
Both the work and the technique are novel. Translucent layers of polymer are applied in a loose, fluid manner allowing the pigments to drip, pool, streak, mix or separate according to their natural properties; and then dried completely before a subsequent layer of translucent polymer is applied. This technique is repeated several times such that the viewer is able to see not just the final layer of the painting's surface but the previously applied sublayers as well. In many areas, it is even possible to see the shadows of the strokes cast upon those below. The result is a painting that is both interesting to contemplate from a distance and interesting to inspect up close.
In this series of large mixed-media (polymer) paintings, the themes of vulnerability and emotional struggle are explored, particularly as they are experienced in the current sociopolitical climate. The images take on a range of viewpoints, from those of personal experience to broader concerns of social justice and the necessity for increased awareness to the ignorance of ascribed status as the principle hindrance to the progress of human rights, especially related to matters of immigration, race, gender, and religion.
Here are five of the works previewed at the open studio event on August 26th: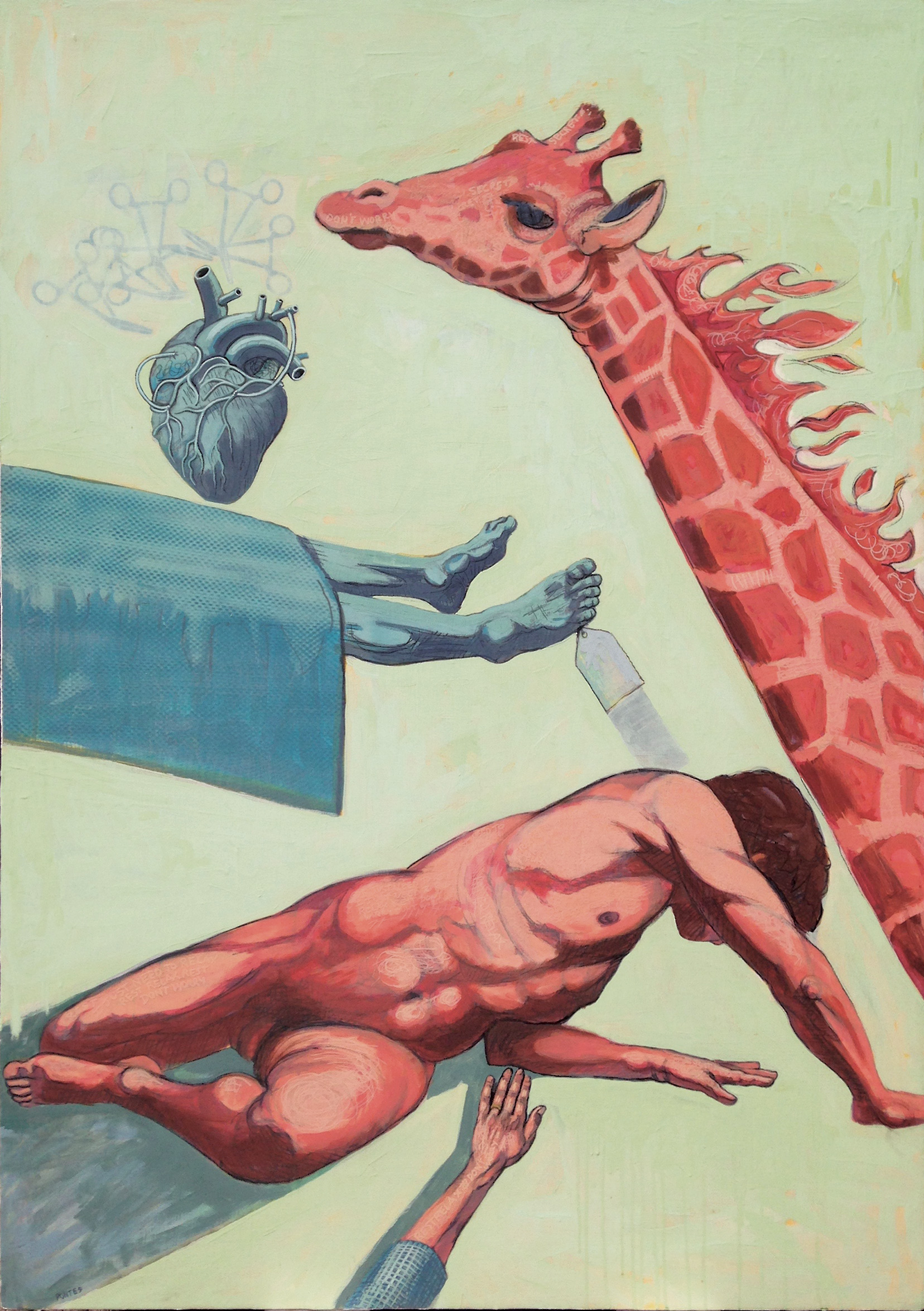 "...and Then the Qilin Walked by"
48 x 68 in.
2017 / Mixed Media on Panel
"The Intervals Between Objects of Desire"
48 x 58 in.
2017 / Mixed Media on Panel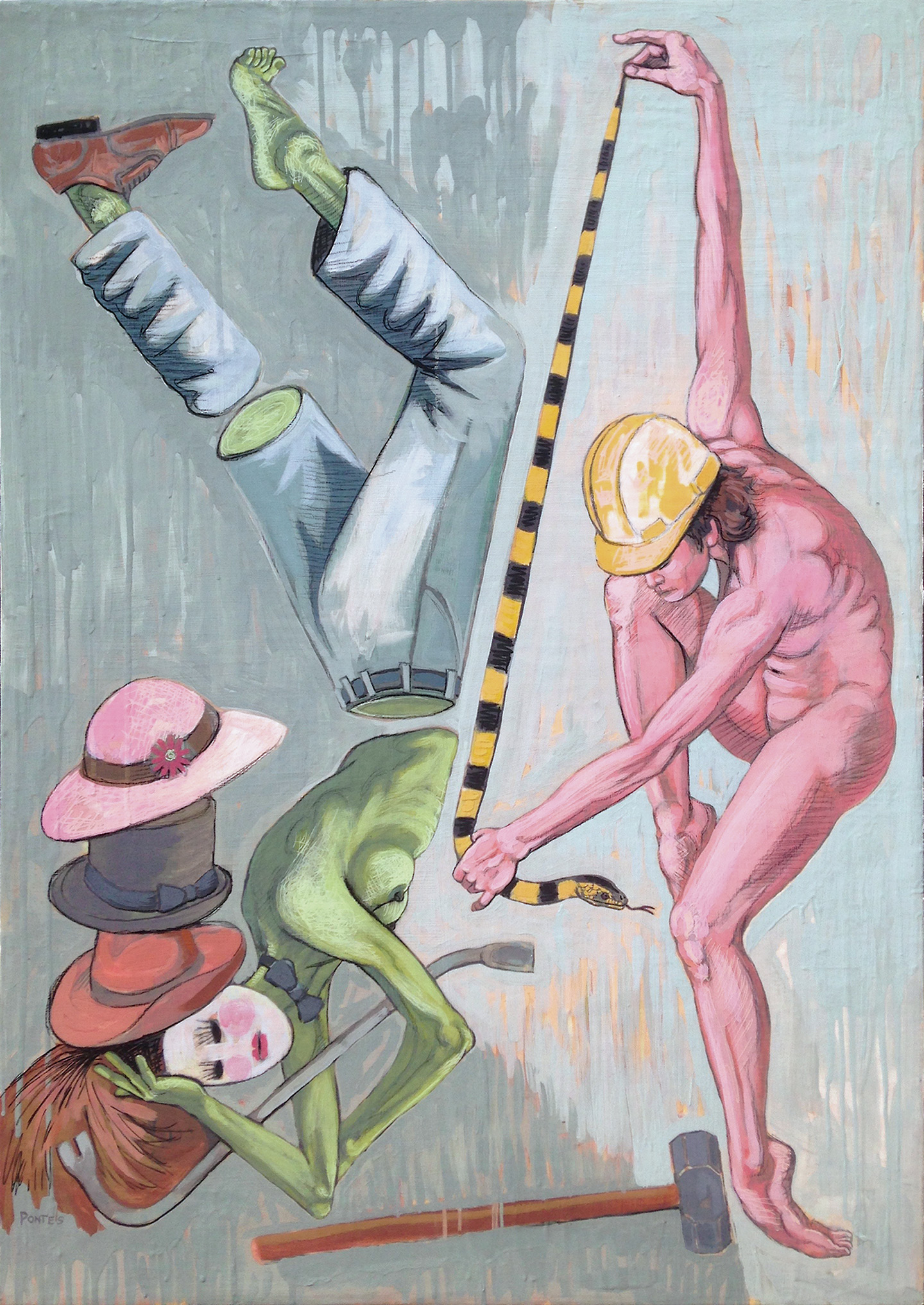 "Three and a Half Cubits"
34 x 48 in.
2017 / Mixed Media on Panel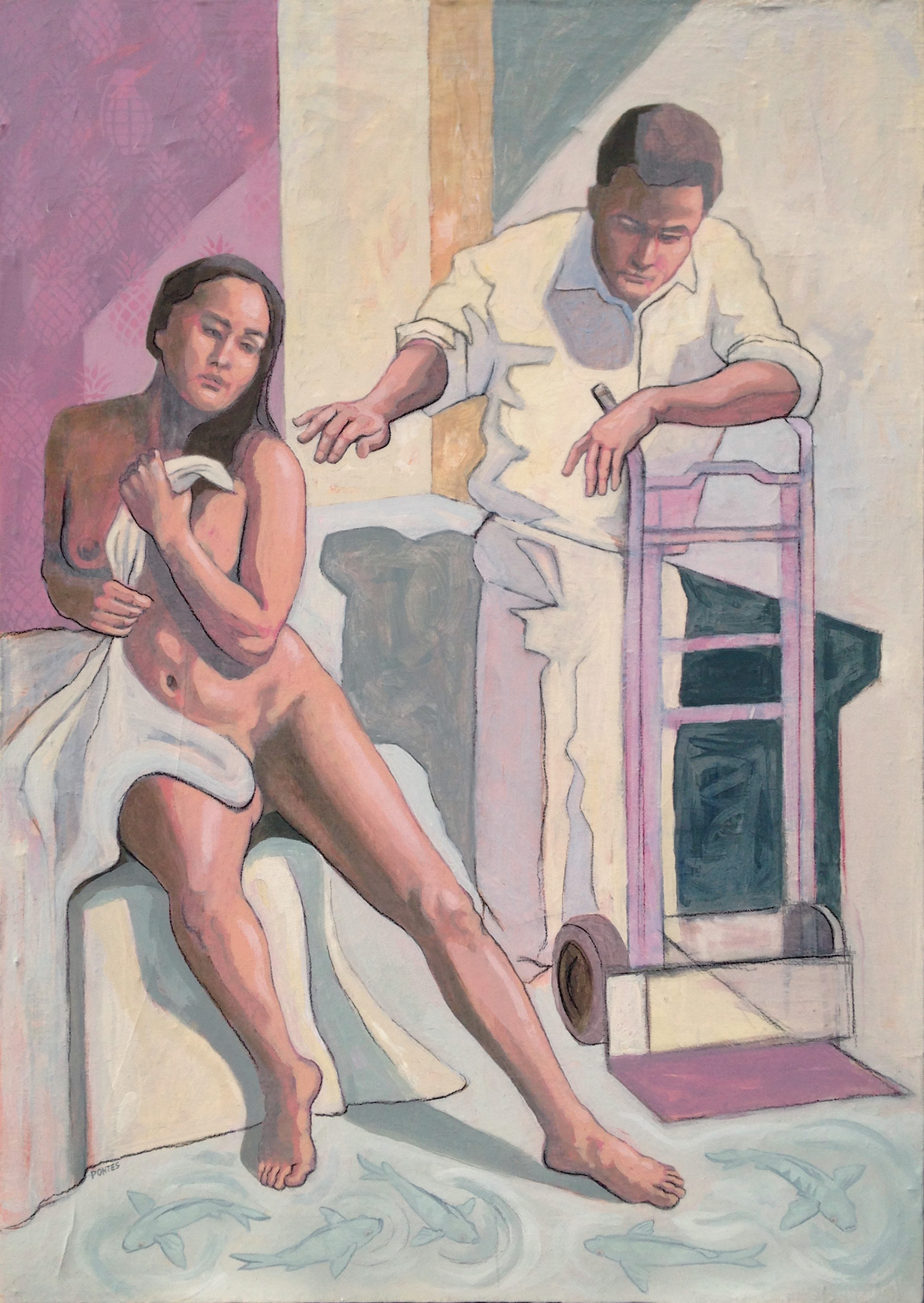 "Aphrodite Recoils"
34 x 48 in.
2017 / Mixed Media on Panel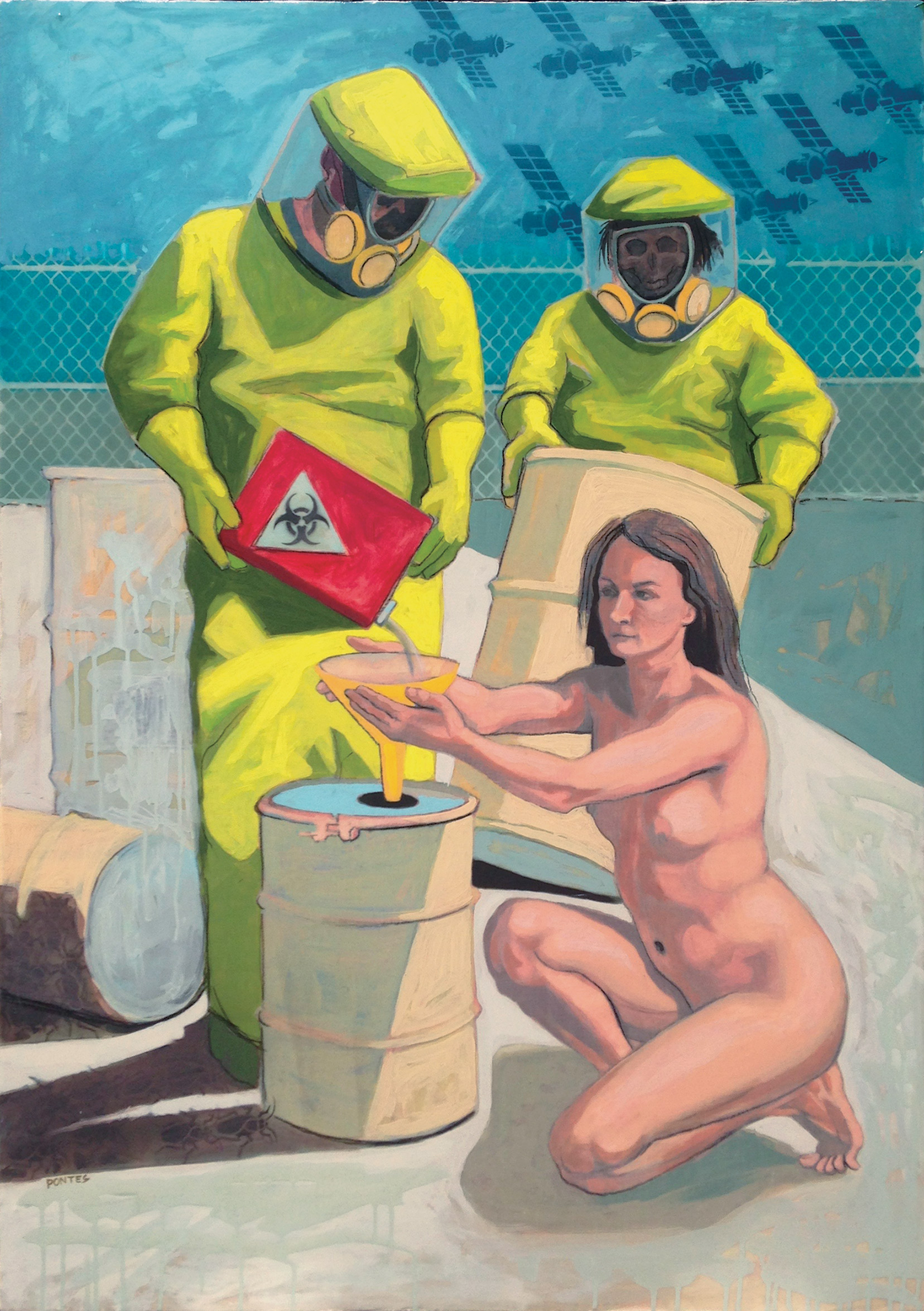 "Gaea Capitulates to Humanity"
34 x 48 in.
2017 / Mixed Media on Panel